We are a community of women whose purpose is to know God and to experience freedom as whole persons through Jesus Christ, to develop a creative, supportive fellowship, and to expand concepts of mission through participation in the global ministries of the church.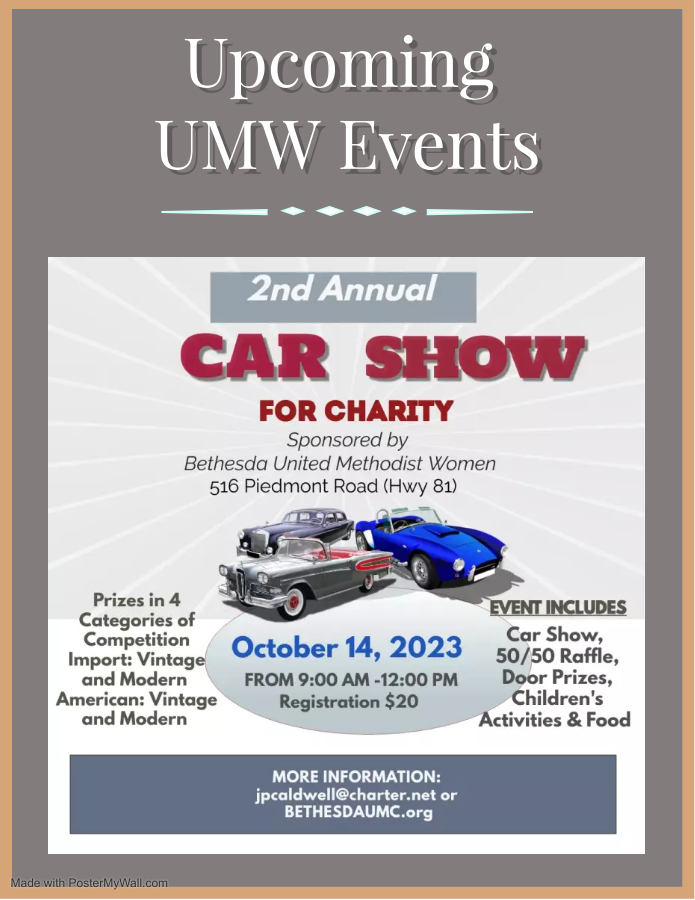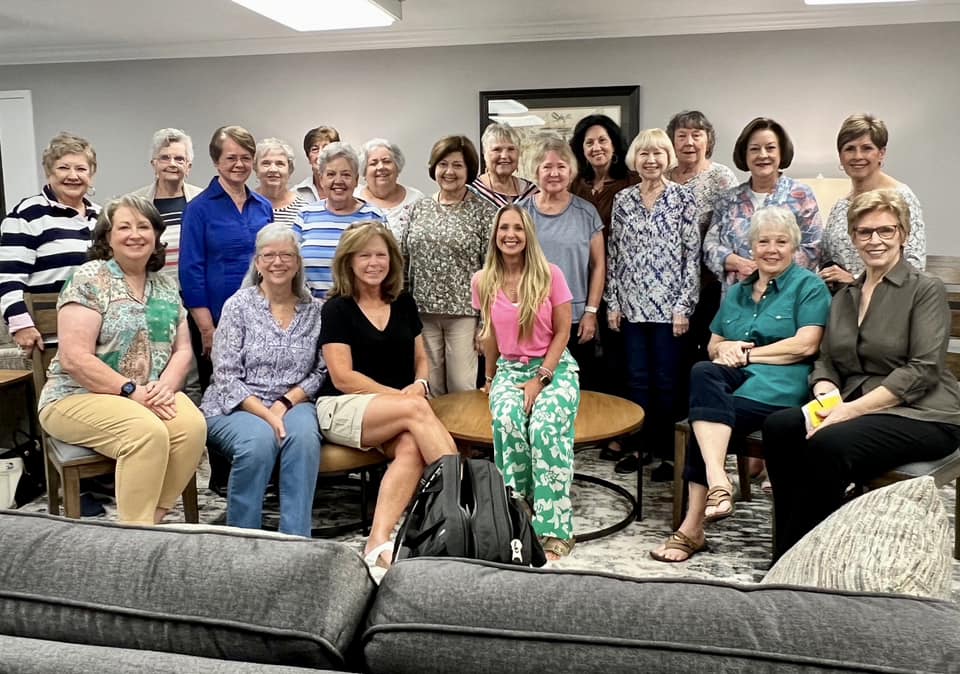 United Methodist Women

The United Methodist Women are organized for missions to women, children and youth locally and around the world. Our circles engage in a variety of fundraising activities during the year to support various mission projects. The United Methodist Women's Unit at Bethesda is organized into two circles. All women of the church are invited to join a circle!

G.I.F.T. Ladies Bible Study

The G.I.F.T. Ladies Bible Study meets Wednesdays at 10am in room 209 of the Education Building. All ladies are invited to join us!

UMW Mary Martha Evening Circle

The Mary-Martha Evening Circle invites the women of Bethesda United Methodist Church to witness and experience the work that we do for our national, state, and local missions. We meet the third Monday of every month at 7:00pm in the church parlor.

UMW Reading Group

The UMW Reading Program serves to help its members understand & participate in what God is doing in our world. Readers do not have to be members of the UMW to participate. All readers are welcome!