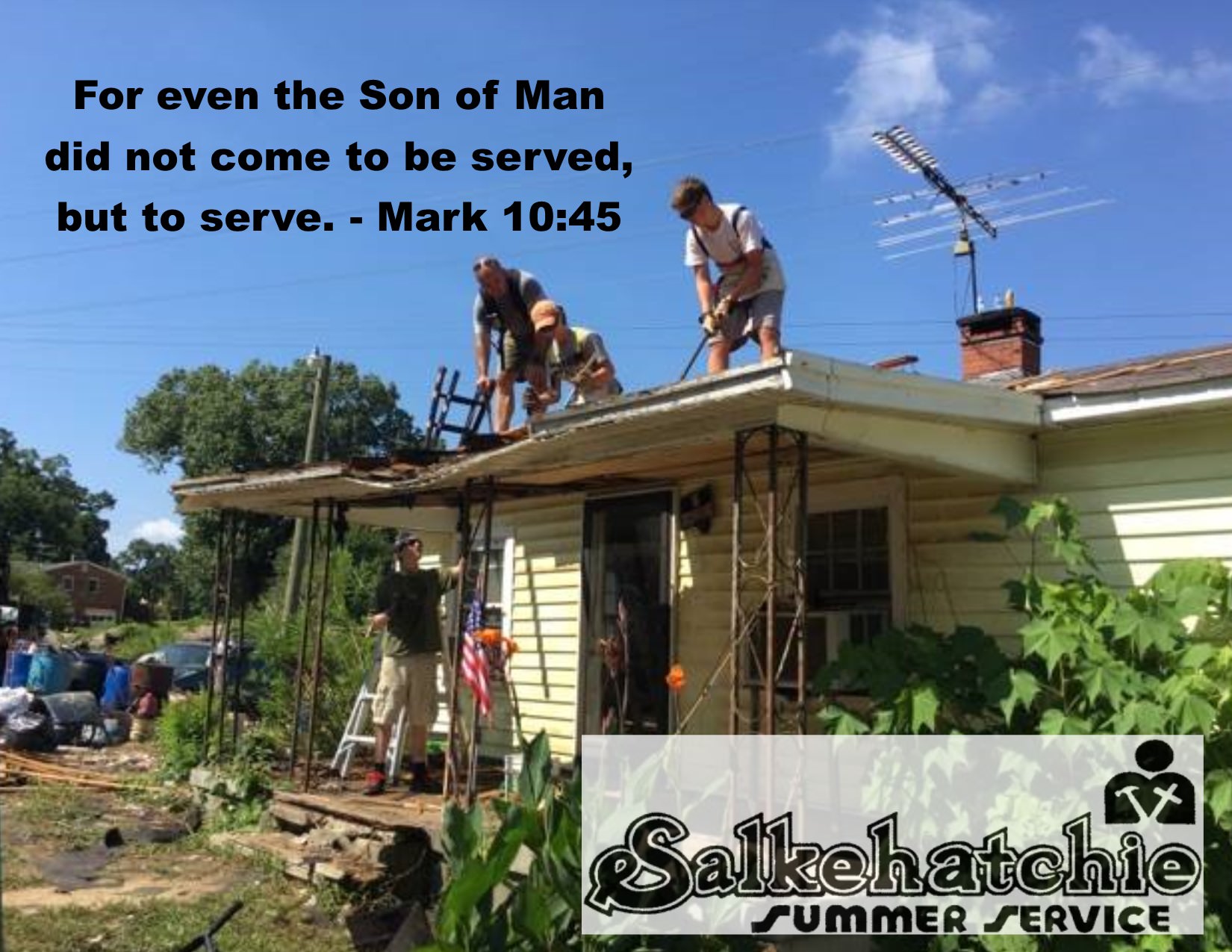 What is Salkehatchie?
Salkehatchie Summer Service is a pioneering servant ministry in South Carolina involving students, college age youth, adult community leaders and persons of different cultures. We work together in upgrading housing, motivating community cooperative efforts by helping persons to help themselves, and providing all participants with opportunities for personal growth and service.
Who?
Salkehatchie Summer Service participants are primarily from the South Carolina United Methodist Conference. Participants must be at least 14 years old by the beginning of the camp they attend. Adult leaders are also needed to offer guidance and support.
What?
This program of the South Carolina Conference Board of Global Ministries consists of a number of work camps for United Methodist Youth in South Carolina. During the week participants physically improve homes of needy families and reach out to these families and one another in friendship.
Where?
There are over fifty camps. Camps are established where need, opportunity, personnel and facilities meet.
When?
Each camp runs from Saturday to Saturday. Camps are offered from June through the end of July.
How Much?
$250 per person. If you are a church member, Bethesda will cover half of your cost. Each participant must complete the online registration and pay their registration fee. To receive a reimbursement for half of the fee, submit your request to Bethesda office. **For more information about Salkehatchie or to sign up for a camp, visit
http://salkehatchie.org/
. You may also contact Bethesda's coordinator, Marc Bloomer at 864-419-2430 or mdbloomer@icloud.com.